Dear Readers
Now we've all seen our fair share of book to screen adaptations that just made us want to smash our heads against a wall…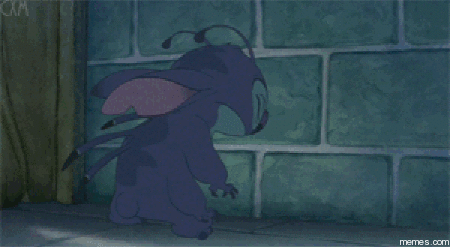 *not calling any names*…. But believe it or not there are some pretty good movies/ t.v. shows out there (however rare they may be)
Ladies and Gentlemen, the 'Too Much Information' production team present to you:
Tj – Bold    Soup – Italics
---
Books On The Screen
---
Harry Potter
Now of course I had to put this one down… The plot might not be spot on but the characters (which the picture above completely represents by the way… look at it! It is a true representation of who they are), the sets, the props, they're all perfect.In some cases the movies even follow the book word for word and stay true to the books… 
I (Soup) personally have not read the books yet (I have tried multiple times but they just weren't at the right times) so I personally would not know…
---
Matilda
If you have not watched this movie yet… Watch it! If you have not read this book yet… Read it! They are both amazing! Of course its been a while since I have read this book (sometime around year 2 is the time my eyes would have set upon it) but all that I do remember is done (if not perfectly) really, really well… And come on… who wouldn't love Matilda… other than Miss Trunchbull.
---
The Fault in Our Stars
This is mainly because of Ansel Elgort (I am telling you she is obsessed…),  he's not how I imagined Augustus but he plays him so perfectly you can't help but love him Also I love this book and the movie made me cry. (Also Isaac and Hazel are played really well).
---
The Host
Okay so let me explain this (horrible) decision… This movie is complete sh*t  if you compare it to the book… As a separate movie it is pretty good. I completely understand that as soon as you read the book you start to realize how off it actually is but… I don't know… It's kind of like a guilty pleasure… Either way I love it… (I do not love the host as a movie, it was sh*t)
---
The Perks of Being a Wallflower

 This is one of the rare times that I liked the movie better than it's book. I really like The Perks Of Being A Wallflower but I found it frustrating in letter form. The movie is just amazing (If you haven't seen it go watch it now!) I actually really like the letter format of the book but I do agree with TJ on the fact that the movie was better… The cinematography is beautiful and the actors are amazing (Emma Watson, Logan Lerman, Ezra Miller etc.) This is kind of a modern day breakfast club (but better) That can be contested but I see her point.
---
 Outlander
I have mentioned this book and t.v. show multiple times on this blog and it for one reason and one reason only… It is Amazing! The t.v. show sticks to the book literally word for word… I have never seen a visual piece so closely resembling the book… Awesome! Oh and Sam Heughan plays Jamie to the tee and not to mention Caitriona Balfe is an amzing Claire… There's also the case of Frank and so many other characters that it would take me an entire blog post just to list them all…
---
The Vampire Diaries
So I have read these books (well 2 of them) and I hated them, I found them boring and the characters had no depth… But holy sh*t, the t.v. show is awesome! The characters are way more interesting and it has a really good plot, Also Damon is incredibly attractive, I don't care if Ian Somerhalder is like 40).
---
Me Before You
I realize that this movie hasn't come out yet but look at that still… Look at it! so, so beautiful… I love this book (which is actually pretty rare cause I don't read contemporary much) and from what I can gather from obsessively watching the trailer is awesome! The characters are perfect, that dress is perfect the entire theme of the movie is perfect… I cannot wait!
---
If I Stay
This movie portrays the book so well and I cannot decide whether I like the book or movie better. What really makes the movie though is the music… I have the soundtrack of this movie and I had literally just had it on repeat for 3 weeks straight… Also the facts that the actors in the movie actually look like normal teenagers not 30 year old supermodels trying to play teenagers. I just really love this movie. 
---
We could add so many more but I really do not have the time. I have a Maths test tomorrow and lets just say that it is not my strongest subject…
So what'd you think? Anything you'd add?
Leave it all and more in the comments below
Until Next Time…
Keep the nerdling army strong!
-Tj & Soup