So Soup and I (TJ) may have planned out pretty much the first 5 years of our life after high school…
But you know what else are you supposed to do when you're bored in class?
Anyway one of the things both Soup and I would really like to do is travel, so today we have compiled a list of places we would love to travel to on our gap year (Yes we planned EVERYTHING)  together:
TJ Bold, Soup Italics
---
China-
Just because.
Why not?
---
Bhutan-
So, so beautiful…
Okayyy? I've never heard of Bhutan but I'm up for it…
---
Alaska- 
It's really pretty, it has snow and there are northern lights
Spider pig, spider pig….
Omg I forgot they go there in the Simpsons Movie!
---
Spain-
Hola, Dora taught me well…
Swiper, no swiping!
---
Italy-
One word: FOOD
There's pizza and gelato and pasta and lasagna and…*drools*
*drools even more*
---
Abu Dubai-
When i'm a millionaire I will stay in one of their mansions drinking water out of a champagne glass… water….right…
---
Germany-
Some of my name is German so I have an obligation…
---
Ireland-
You do not know how much i love this place…
Leprechauns!
---
England-
England is pretty cool. I mean castles….
Also Will Herondale…Amen
---
Katterdam (from Six of Crows)
Not the prettiest/safest place but awesome! …
---
Hogwarts-
'Yer a wizard Harry!' I would kick arse at quidditch at Hogwarts (it's the only sport i actually know the rules of…)
The 3 headed dog on the 3rd floor is totally safe as well…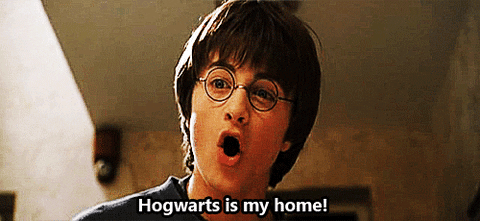 ---
Atlantis-
I can't swim but still…
This was a good movie…
---
Narnia-
Specifically prince Caspian's arms… (You have a boyfriend!)…But Yes…
---
The Baudelaire Mansion-
Before it burnt down obviously…
---
That's all for now!
Okay so the post started of kind of serious, but there are so many fictional places we'd love to live in and Soup and i are physically unable to be serious for longer than 10 minutes…
Do you agree with the places we want to go?
Where would you go for a gap year?
Anywhere you'd recommend?
Keep the nerdling army strong!
-TJ&Soup