Hey guys!
It's winter down under and we don't know about you but Tj and I are very excited!
There's just so much you can do in winter… You can have a snowball fight…
You can go skiing…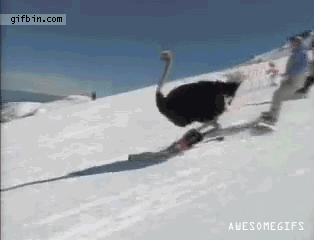 and my personal favourite… You can snuggle up in your blankets and avoid social interaction…
*sigh* bliss… Honestly winter is an antisocial paradise… I love it! (also note that the above picture may or may not actually be me… On the internet no one knows you're a dog….)
Back on track… carrying on with that previous point Tj and I thought we might help you all out a bit (to take you're minds off the cold) and make a list, *shock* *gasp* as if we don't do that often… and share our favourite winter movies to snuggle up to…
enjoy!
Tj – Bold Suzann – Italics
---
Frozen (yes… yes that one…)
The main character literally creates snow, of course this is on our list. Not to mention songs like let it go and do you want to build a snowman. This is the ultimate go to disney movie for winter. It has cute snowman, wintery songs to sing along to and adorable reindeer that pull a sleigh. (not to mention a certain rugged good looking mountain man -yes i know hes animated, but hes still attractive….you know for a cartoon character….- *Flynn Rider's more atttractive*) This is a great movie to watch with younger siblings etc. once youve come inside from playing round in the snow. I do love frozen *cough* although Tangled is better *cough* but I think it's time to just……. Let It Go….
(Pun Intended)….. I apologise (sort of)
---
Happy Feet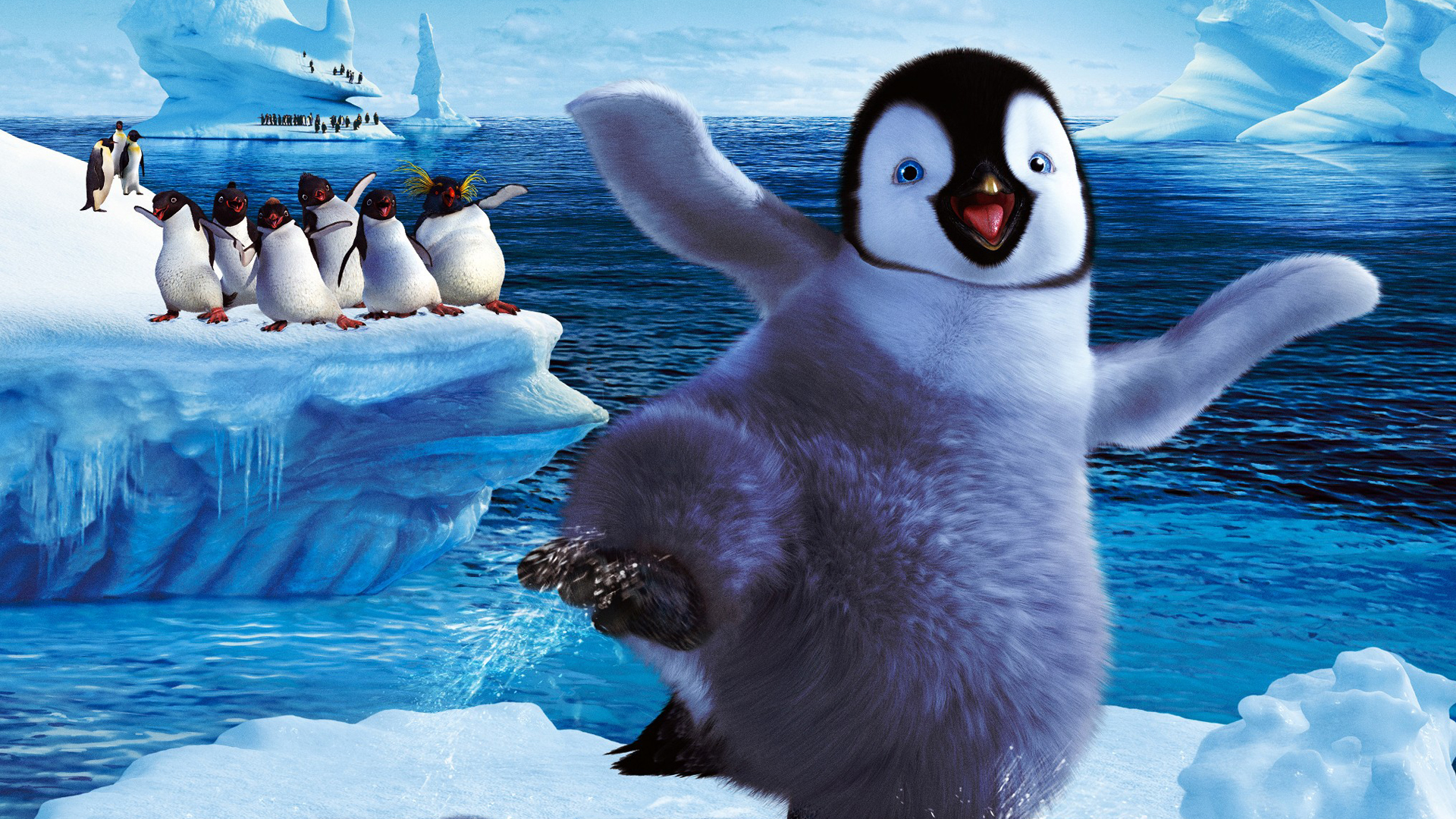 Oh Come On! Look at him! he's sooo cute! If any movie can make a freezing cold day in Antarctica look appealing it's Happy Feet…. the songs and feet tapping almost make you wanna get up and join in… almost…. Overall this movie is just a film for the 'sole'….
I wuv you… I really do… 😉
---
Harry Potter
Because what's better than magical snowball fights? Not only do Harry, Ron and Hermione go to the coolest school ever (one that every single child dreams of going to) they get to fly broomsticks at the said school and throw bewitched snowballs at each other. What better way to spend a cold winters day then curled up on the couch watching Harry, Ron and Hermione wage war against Professor Umbridge and dream of drinking butterbeeer at the 3 broomsticks in Hogsmeade. (Oh I totally agree… If anyone bothers you during this time you'll just want to tell them to 'Quidditch')
---
The Chronicles of Narnia: The Lion, The Witch & The Wardrobe (Or if you're like everyone else… just Narnia) Look at that winter paradise! I know that pretty much a lot of the movie was trying to get rid of the winter but that's not the point. I also know that the movie is pretty bad compared to the book but that's not the point either… shhhh…. On the plus side there are talking beavers and a lion in there…. how can you really beat that!…. It's all 'faun' and games in there…
---
Twilight
Yes I don't know what she was thinking either… Okay, yes these movies aren't exactly the best and the acting is slightly emotionless, but it is a great movie for a cold winters day. It is a town that has pretty much no sun and is constantly misty (literaly in the film there is one sunny day) there's the whole teen angst and the love triangle as well as lots of snow and cold looking days. Also vampires are cool (even if i had my twilight phase back in year 7 when i was a twelvie) as well as werewolves. IDK i kind of have a love hate relationship with twilight but it is a good movie for a winters day and you can decide to marathon it. If you insist, but I'm warning you a lot of people think these movies really 'suck' (I did it for the pun don't kill me).
---
Home Alone
Chicago in winter with (dangerously) fun pranks and an unimaginably smart kid… What's not to love… This movie's a classic… It's hilarious, it's timeless and you will definately not feel 'robbed' of your time…..
---
Star Wars Episode V – The Empire Strikes Back
Okay so i was raised watching Star Wars (I first watched this movie when i was 3) so i was going to find a way to put it in at some point and the start of the empire strikes back is set on a snow planet so it's pretty fitting. Not to mention it's (in my opinion) the best star wars movie so really any excuse is good enough to watch it. Tauntauns and snowspeeders and snowwalkers are all pretty cool. I'm gonna pretend that I know what all that meant, I feel as if I've been left in the 'Darth'.
---
Ice Age
Can you really get more Wintery than this one… I feel spiritually connected to Sid, my long lost brother I'm telling you… Not to mention Scrat's emotional attachment to his food is very relatable… Overall this 'Chillogy' is one to certainly get 'cracking' on….
---
Anne of Green Gables (only the 1st 2)
Okay there isn't actually that much snow in these movies but ive always loved these books and i therefore love the movie (not to mention Gilbert Blythe *heart eyes*). This movie is lighthearted and funny and exactly the kind of thing you sit down with your cup of tea/hot chocolate/coffee and watch. Also some of the mistakes Anne makes, make you feel a lot better about your life.
Also have I mentioned Gilbert Blythe because…
I can assure you, if you're not too keen, that Anne Of Green Gables won't make you 'green'… (okay I know that was bad…)
---
A Christmas Carol
Now I really love this depiction of A Christmas Carol (although when I was little the barbie version would have beat it any day). There's just something about the darkness of it and the fact that it really does show the way this book was written.. I love it…. This movie just 'sings' Winter!
---
If I Stay
Okay so this is more for those people who like to just curl up on the couch and cry their eyes but i genuinely love this movie and its one of my all time favourites. Just the acting and the characters and the music. I've watched this movie quite a few times huddled up in my fluffy dressing gown in front of the heater bawling my eyes out… I've honestly got no pun for this one….
---
And for all those people who live where it doesn't get freezing cold in Winter….
Red Dog
It's funny, it's sad and it will really make you question how much you actually value a human life over a dog… Just go and 'ball' your eyes out….
---
There you have it! The dreadful puns are over!! oh and the post as well…. ;p
So what'd you think? Any you think we missed? what'd you think of my puns? leave it all in the comments below!
Until Next Time…
Keep the Nerdling Army Strong!
-Tj & Soup